by Helen Varvaritis-Tourikis on Athens News
MOST mornings at 9:30am on Korai Street in the centre of Athens you will find a group of tourists gathering to learn about the real Greece. Not the Greece you find in history textbooks, but the Greece of the senses. With a koulouri Thessalonikis (crunchy sesame ring) in hand, the Athens Walking Food Tour begins.
The food devotee behind the tours is licensed tour guide and proud Greek Despina Savvidou. The self-proclaimed missionary set out in 2004 to change the face of tour operations in Athens.
"I have been a licensed tour guide for 32 years," says the indefatigable 60-year-old. "I was sick of the buses, the bottleneck traffic and realised that the real questions that every visitor to Greece has never get answered."
It was with this realisation that Savvidou decided to take the leap from tour guide to operator.
Explaining Greeks
History being the major drawcard for tourists, Savvidou took the safe bet and tested the walking tour concept on the history-seeking tourists.
"At the time the streets had finally been pedestrianised, which made the walking tour feasible. We wanted to do the food tour but needed to see how people would respond to the history tour first," she said, so the group started running tours of the Acropolis and major monuments of Athens. Although Savvidou claims she is not business-savvy, leaving that part of the company to her husband and son, she is very much aware of her strengths: being with people, informing them in easy doses and giving them information about what it means to be Greek.
The Athens walking food tour is more than just about Greek cooking, it encompasses a cultural experience.
"Tourists have many questions on what it means to be Greek," she observes. "From all the questions I have heard there are some that kept coming up: Why do Greeks smoke so much? Why do Greeks drink coffee all day? Why is the breakfast so bad in Greece? That is why we begin the tour with a koulouri. We give tourists, be they American, Greek American, Scandinavian or Japanese, an understanding of ordinary life in Greece. They learn our habits, not only what we eat but when and why."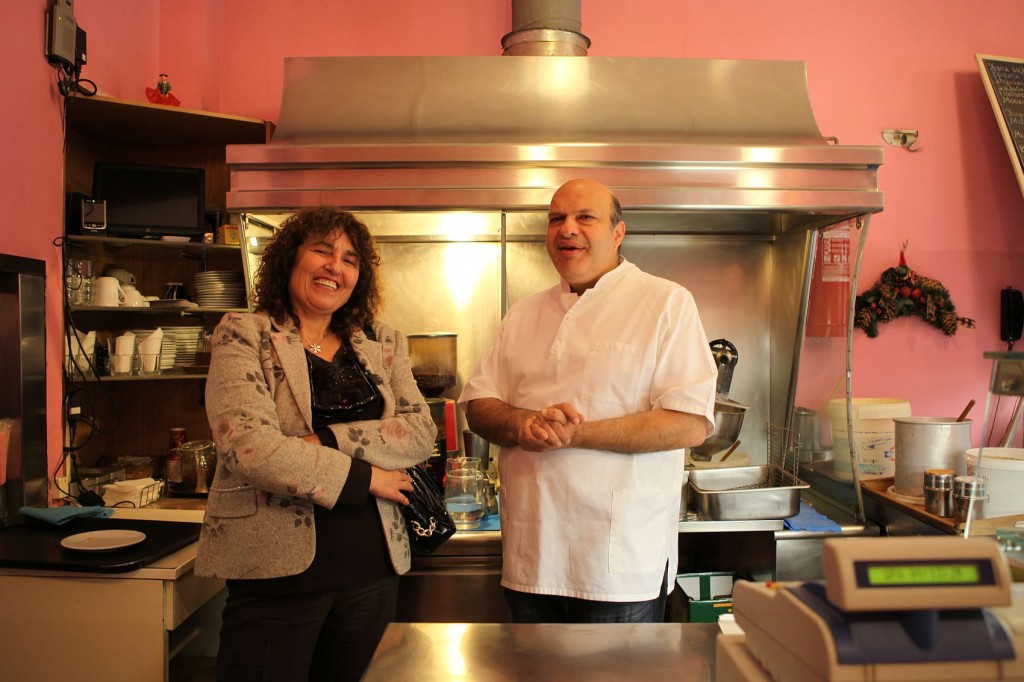 Passionate about her work, Savvidou describes it as a service not only for tourists but for Greek tourism and cuisine that she started with little initial awareness of how popular the tours would become.
"I just wanted to do something that I loved. I had no idea it would grow to be a business," she recalls. The tours took off with the help of flexible programmes that can be booked online, making it easier for people who have only a day to spend in the capital.
Today Athens Walking Tours operates with 20 licensed guides, all trained personally by Savvidou, who is trilingual, to ensure the information and experience the tourist has is authentic. The tour includes the Varvakeio central markets, delicatessen Pantopoleion, specialty charcuterie Miran, Fotsi's herbs and spices, loukoumades (honey puffs) at Doris and the traditional bougatsa. Guests taste unique Greek flavours at all the stops, making the tour a complete sensory experience.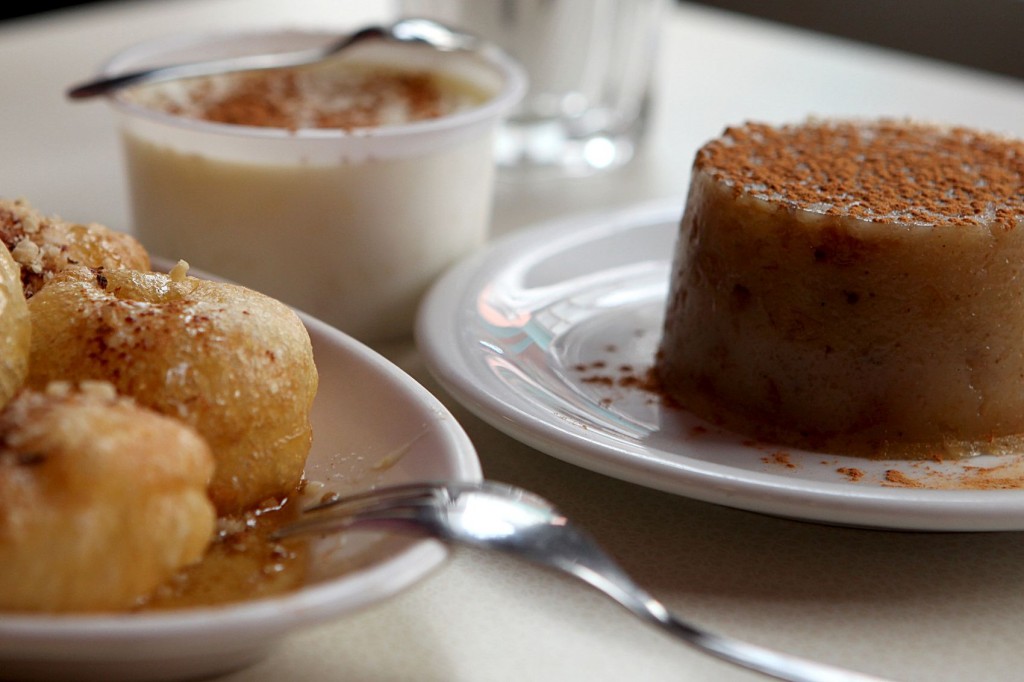 No sight spared
Unlike conventional tour operators, Savvidou does not gloss over uncomfortable issues and willingly presents Athens in all its glory and shame.
"We walk through some horrible parts of the city: Praxitelous, Athinas and Evripidou streets," she says. "They are not the flashy-clean parts of the city. There is grime and crime. The immigrants, the beggars and pickpockets are just as much a part of our everyday life as the Acropolis. I don't try to hide it," says Savvidou, proud of her stand, adding, "I want them to see, to taste and to smell Athens".
Athens Walking Tours is awarded the Certificate of Excellence by the online travel bible, tripadvisor.com, in a yearly basis! Reviewers on the site are tourists themselves who voluntarily offer free feedback. For Savvidou, her happy tourists have placed Athens Walking Tours as the number one thing to do, in both Athens and Greece. A review by a Dutch visitor is typical of tourist reviews: "Not only did we learn about the food we were sampling, but [our guide] also gave us a background in the Greek Mediterranean diet – both traditional and modern – and historical titbits about the Athens neighbourhoods we visited. I highly recommend this tour if you like to walk, eat and experience new things."
The three-hour walking tour ends with a very nice touch: at the koulouri bakery in Psyrri, where all those wonderful sesame-crusted rings are baked all day, for Athenian workers, revellers and tourists alike.
Athens Walking Tours
Phone 210-884-7269
www.athenswalkingtours.gr