You literally never get bored in Athens
The cradle of western civilization is rising again and offers such a variety of things to see and do, that you just can't resist. 3,000 years of history have blessed this city with countless monuments and cozy neighborhoods, giving chills to every visitor who can truly spot these places.
To make it easier for you, we list the most significant places in Athens, that will fulfill every expectation. And remember this: instead of wandering around all by yourself, book a tour with the top rated guides and enjoy the city worry-free.
"
It's so rare for a place to really stand up to your expectations and Athens earns this privilege that easily.
-Bill Laver
"
Hearing it from a local
You might have heard quite a lot about these places. Listen though to what the locals have to say about Athens Top Attractions, after guiding thousands of satisfied visitors. Elevate your experience and click on the following titles to book the best tour available.
Simply put, it's the place where it all truly started. It's the first vast monumental site where man applied his best abilities in design and constructions. The architecture of the Parthenon temple, which dominates the Acropolis hill with its magnitude, is copied in countless structures throughout the world, for its beauty and simplicity.
Housing and protecting Acropolis most exquisite artifacts, bathed in the natural Greek light and displayed right next to its original location, is a combination you just can't find anywhere else in the world. The architecture of the Museum makes it a monument by itself, in total harmony with the whole holy area.
National Archaeological Museum
It's the biggest Museum of Greece, hosting the country's heritage; and it's a pretty big one! Right next to the center of the city, the Museum airy presence attracts the visitor by its simplicity, the variety and significance of its artifacts.
Ancient Agora
It's time to discover the true origins of people gathering, discussing, worshiping, trading and voting back in ancient times. These essential human values were born in Ancient Agora for a reason. Just feel the surroundings and the structures and you'll definitely see why.
Syntagma Square / Greek Parliament
Every major city has a center where you can feel its heartbeat. Syntagma square is just that: an open space, quite noisy and busy, where everyone can make his stand and mingle with all sorts of people. No surprise then, the marvelous Greek Parliament, the most powerful decision-making place of the country is right next to Syntagma square, where you can feel its energy. Get a grasp of history and tradition watching the sublime Change of the Guards, just in front of the Parliament.
Lycabettus hill
If you want to elevate yourself to the highest point of the city center and grasp its magnitude, Athens is providing that too. Lycabettus hill stands 277m tall, surrounded by a beautiful little forest, offering a truly panoramic view as if you were flying in a helicopter. And don't worry, there are a lot of ways to get up there: on foot, by car or take the oldie cable car.
National Gardens
Athens has its own Central Park, right next to Syntagma square. If you want to avoid the urban maze, grace yourself with a stroll between 7.000 trees and bushes and feel like being in the countryside, feeding ducks in the gardens' lakes.
Plaka/Anafiotika/The Flea Market
Athens inner beauty is so rightfully encapsulated in these neighborhoods. The picturesque streets, free of cars and noise, decorated with neoclassical small houses, give the visitor the impression that he's actually walking on a little Greek island. This is even what the local residents feel like, even though they know they are so close to the city center. Contrary to touristic shopping malls, visitors can find and bargain for anything in the Flea Market and really feel like going back to time.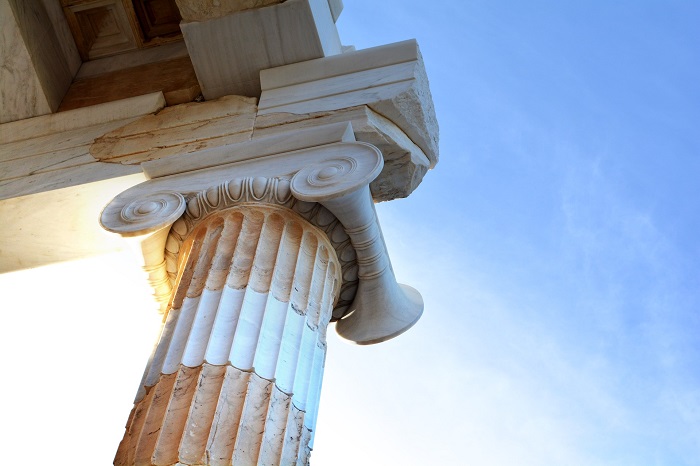 Athens is full of hidden spots and surprises and definitely the best way to discover them is finding the best tour of the aforementioned places.
And in the unlikely case you are not convinced yet, just watch this viral video of Athens by the celebrated photographer Alexandros Maragos:
City of Athens - A Portrait of a Changing Metropolis from Alexandros Maragos on Vimeo.