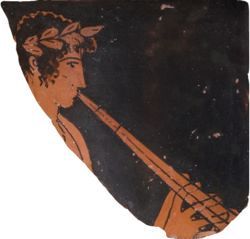 The Acropolis Museum celebrates its third birthday today June 20. Due to this nice event the Museum as well as its restaurant will be open from 8:00am to midnight. Entrance will be reduced to 3 Euro for all visitors. Enjoy a music trip to Greek and universal musical creativity.
From 11 am to 8:00 pm tonight visitors will have the chance to discover in all Museum rooms musical pieces beginning with Ancient Greek times to the Renaissance , Baroque , classic and romantic periods up to exclusive musical creations of the 20tieth century.
Following ensembles will participate:
Expromte
Guitarte
Piano – Violin Duo ( Papagiannaki – Mantzouratou)
Ritornello
Group of traditional music instruments
"Chrysea Forminx" group
Q-Innegal Quinteto of woodwinds
Guitar – Mandolin Duo
Piano – Violin Duo (Christodoulou – Neophytidou)
'Kitharis' Group of the Filippos Nakas Conservatory
Trio Solvista
Guitar 4-Tune
Trio of lyric artists
The events have been organized by the Music Ensembles and Greek Radio's 'Third Program'.
At 8:30 pm, at the ground floor of the Museum facing the of the old Parthenon, Greek Radio's choir will present some work deriving from the Dodecanese by G. Konstadinidis and excerpts from compositions by Javier Busto and Lajos Bardos.
At 9:30 pm in the evening in the courtyard of the Museum, the Contemporary Music Orchestra and Choir of ERT (Greek Radio) will perform music works of Theodorakis, Hatzidakis, Papadimitriou and Xarchakos.